HVAC
---
HVAC | Piping | Controls
Whether you're looking to design and install a brand new system or renovate an existing system, we can help. We will also repair and maintain a previously installed system.
We have years of experience in the HVAC business. We take pride in meeting or exceeding all of the industry standards and regulations set forth by organizations such as ASHRAE, SMACNA, ACCA, and AMCA.
Save money and increase comfort
No matter what type of HVAC system you have in your office, you can reduce energy costs and increase the comfort of your employees. Just contact us to make sure your system is properly maintained and updated, as needed.
Your HVAC system is an expensive investment and plays an important role in your business. Make sure it's protected when you turn to Hyde-Stone Mechanical Contractors. We will take care of all of your needs.
24 Hour Emergency Service
Full Maintenance Agreements
Preventive maintenance Agreements
Backflow Certified Testing
Temperature Controls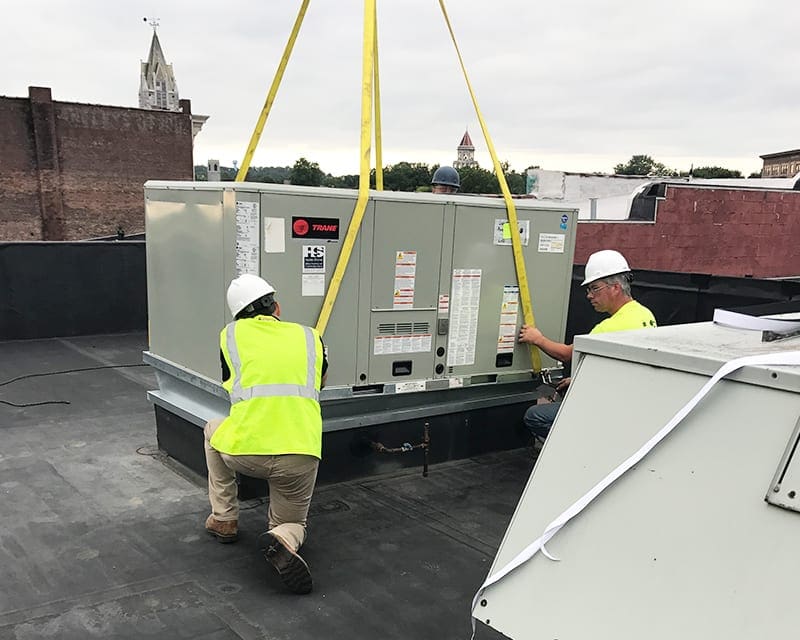 DESIGN/BUILD
---
Hyde-Stone Mechanical specializes in high quality, cost-efficient mechanical HVAC system design build and HVAC services throughout Northern New York and parts of the Adirondacks. From initial concept through the completion of a project. We have 4 offices, 7 estimators and Project Managers, Hyde-Stone has a wide knowledge of Commercial/Industrial HVAC, Piping, Plumbing and Sheet Metal expertise. We have a professional Engineer on staff along with a L.E.E.D Green certified Project Engineer.
With 125 years of construction experience and service operations expertise to ensure that your project is always done with safety, scheduling, quality and costs in mind. Safety is first and foremost with us. We want everyone on the project to go home to their family, whether a sub-contractor or another trade.
We specialize in design customization and build projects in which we:
    Design, Install and service cost-effective, energy efficient heating and cooling systems
    Customize each HVAC system to meet your needs
    Create systems that deliver bottom-line results for you and your team.
    Service everything we install.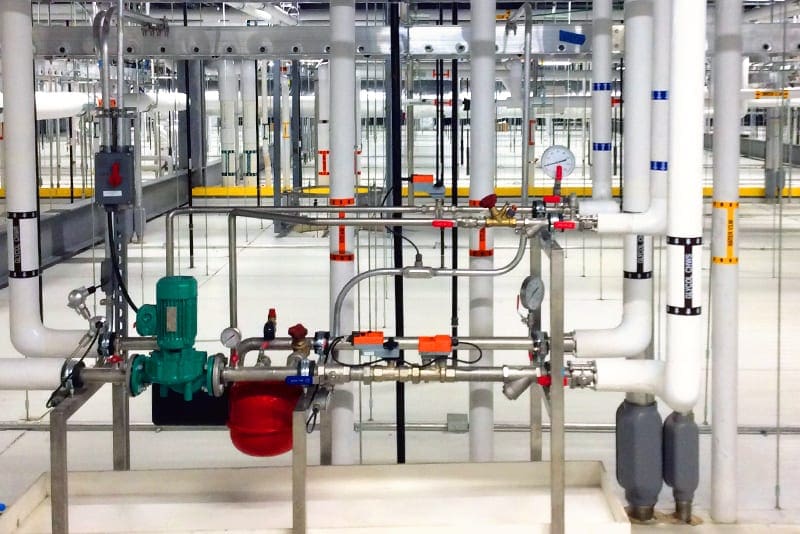 PLUMBING
---
Find the experienced service you need
With more than 120 years experience in the plumbing field, Hyde-Stone can design, install and service all aspects of your projects—from high-end homes to commercial buildings to medical centers.
Our services include:

Sanitary/vent piping

Water heaters and softeners

Storm piping

Fixtures

Backflow prevention installation, testing, repair, and certfication

24-hour emergency service

Medical gas piping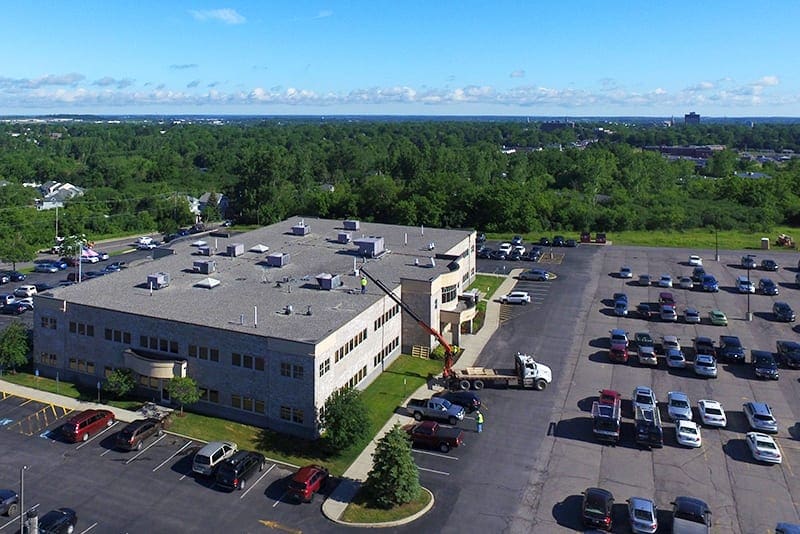 FACILITY MAINTENANCE
---
The Maintenance Service Process:
All client locations call just one number for all of their maintenance needs.

A Hyde-Stone Facility Maintenance trained representative identifies, troubleshoots and

 diagnoses the problem.

The service provider completes work promptly, checking in and out through the

 Hyde-Stone Facility Maintenance System.
We Do More Than Maintenance:

Doors and Gates

Electrical

Exterior Maintenance

Floor Care

Glass Services

Ceiling Tiles

Painting

Interior Maintenance

Janitorial

Landscaping

Lighting

Locksmith

Parking Lot/Sidewalk

Roofing

Signage

Snow Removal