GIVING BACK
---
Hyde-Stone Mechanical Contractors, Inc. has been devoted to the communities it serves since 1893. In 2013, the company focused their reinvestment efforts in a formalized manner with the establishment of the Hyde-Stone Charitable Foundation. The charitable foundation allows the organization to uniquely and holistically support non-profit organizations and school districts in Jefferson, Lewis, St. Lawrence and Clinton counties. The charitable foundation was created in partnership with the Northern New York Community Foundation.
Since 1929, the Northern New York Community Foundation raises, manages and administers a charitable endowment and collection of funds designed to enhance the quality of life in the North Country. The Community Foundation works with a variety of donors, including corporations, to help realize charitable giving that promotes and advances community betterment.
The Hyde-Stone Charitable Foundation has allowed us to expand its community support in recent years through this integral philanthropic effort. Our charitable foundation has supported several organizations, including food pantries, health and wellness agencies and more. Our goal is to continue this vital support for years to come. It is our role to be a corporate leader in building stronger communities and showing our gratitude to the people and organizations who make our region better every day.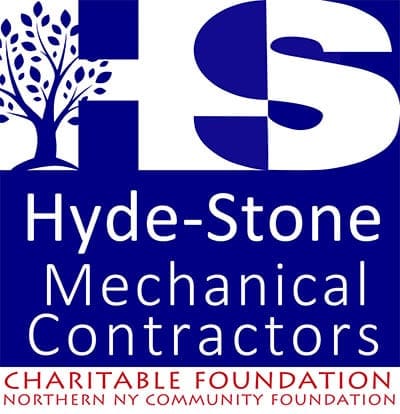 The Hyde-Stone Charitable Foundation recently made gifts totaling $2,000 to support several food pantries in St. Lawrence County.